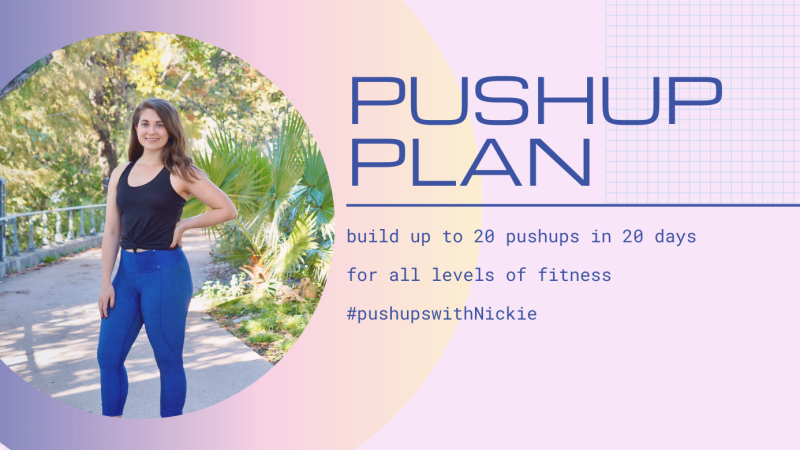 How it will change your life
This progressive plan will help you meet you goal of doing 20 unassisted pushups in 20 days! No matter your starting point this plan can be adapted to you,
How many times have you heard the cue to do pushups and just rolled your eyes? You can finally feel empowered to get down and give YOURSELF 20 because you can!
Build upper body, core, back, and arm strength with 0 equipment.
Description
This program will guide you through your daily set of pushups that progressively gets a little bit harder each day. You will need an incline like a counter, a wall, or a step and a mat or a carpet to do the exercises. At the end of the program you will be stronger and yo will be able to do 20 pushups!

1 Download